Most people know Me Too Please as the home of Mexican Oilcloth in Australia, so we're thrilled to announce a new addition to our fabric catalogue. We're now exclusively stocking magnificent hand-loomed Mexican cotton, ideal for any form of upholstery.
Gorgeous, vibrant colours brought to life in textured, soft and durable 100% cotton, these traditionally produced materials have all been hand loomed by artisans in the Michoacán region of Western Mexico.
The colours and patterns are magnetic, as are the design names – there are definitely no boring monikers here. From stripy Apple Martini to heavenly Blue Agave and the chequered Rum Punch.
"I'll have the Mango Daiquiri please…on a wing-back chair"
It's enough to make you feel a little dizzy, in the nicest possible way! 🙂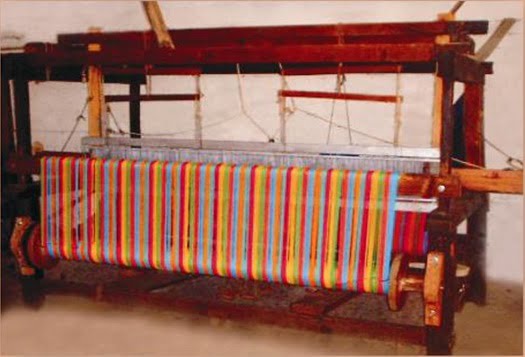 Mexico has long been renowned for superb traditional textiles, with a pedigree dating back more than 1000 years. Due to the great variety of mineral, vegetable and animal dyes long available, Mexican materials have always been colourful and often incorporated beautiful patterns and embroidery.
Working originally on backstrap looms, the foot loom (treadle) was introduced by Spaniards in the 1500's and embraced by weavers. This is the method still used today to produce the authentic Mexican cotton that we now stock at Me Too Please.
Coming in an amazing selection of block colours, stripes and checks, our Mexican hand-loomed cotton fabric is vibrant, durable, soulful, and makes a wonderful addition to any living space.
It's available on line here and in-store at a fantastic $45 per metre.